Election is coming, the election campaign here in Malaysia is not as aggressive as like those in the United States or Taiwan. You don't really see people shouting at the election candidates as if they are like a popstar. If you are in United States, the situation is far different from here.
Though, in Malaysia, it's flag war, plastic bag poster war, slogan war.
My childish, immature thinking is "Isn't inflation is normal?".
People is so stubborn or they can't read the word. There's actually a plate writing "Do not place poster/banner" in Malay. 1 more thing for above statement, what Barisan National have to do with the 200 SYARIKAT MULTINASIONAL (200 MULTINATIONAL COMPANY) in Penang?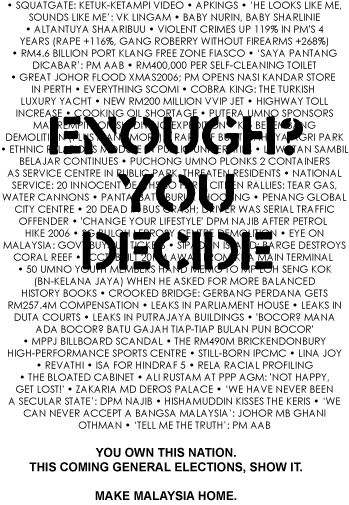 Voting Barisan National will makes Malaysia better? Think again.
So many years of Barisan National wining the election, it's so boring.
Let's have some change. Vote wise for the coming election. We want a better Malaysia.