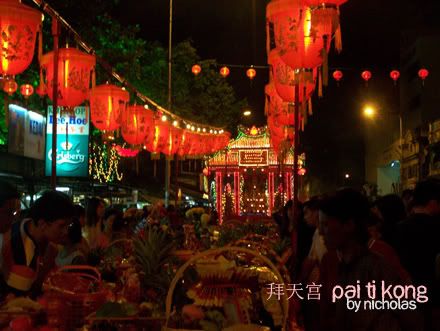 At night, I asked daddy to bring us to Weld Quay to see how they(Hokkiens) Pai Ti Kong, pray sky God.

There were so much food to serve to the God on a very very very long table.

One roasted pig is very very expensive. If rich man, they buy a whole pig, if so so one, they share among others.

Miku Bun, very nice. Taste good with peanut butter.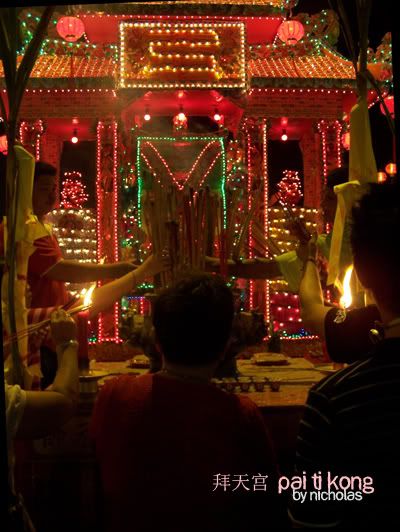 Government say no fireworks/crackers during Chinese New Year, but on this night, you can see fireworks and crackers sound everywhere in Penang. ^.^